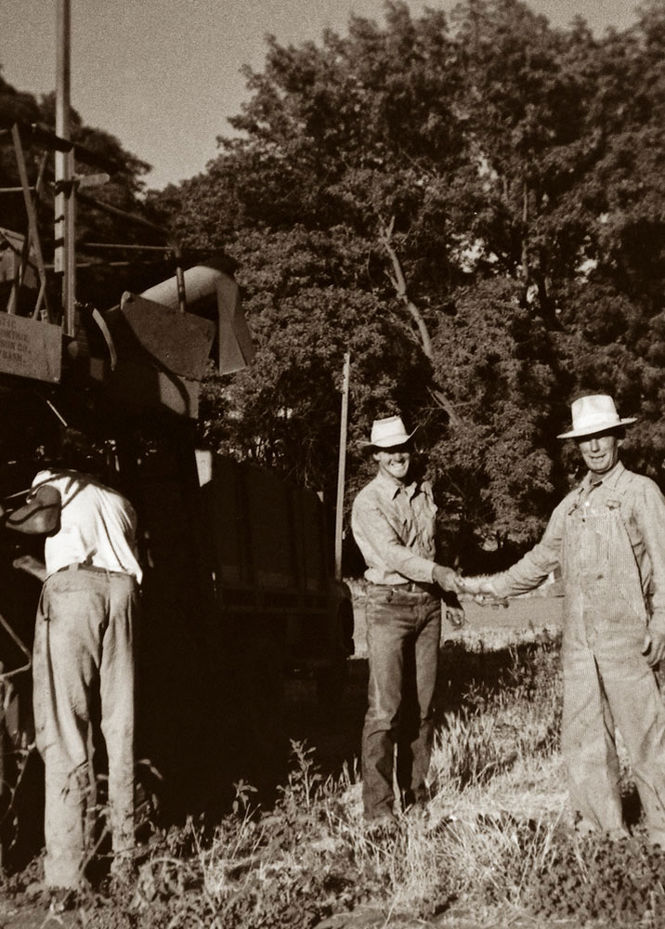 HISTORY OF SPRING VALLEY VINEYARD
The land that the Corkrum, Derby, and Elvin families farm today is rich with history dating back to the mid 1800's, when current vineyard owner Shari Corkrum Derby's grandfather Uriah Corkrum began farming in the area.
Uriah experienced success farming in the 1880's but unfortunately lost everything in the first great depression of 1893. He persevered though and acquired the land now known as Spring Valley in 1910.
In 1993, Shari and Dean Derby planted the first grapes at Spring Valley. The first vintage of Estate grown and bottled Spring Valley Vineyard wines were produced with the 1999 vintage. The Derbys' son Devin Corkrum Derby served as winemaker until his untimely death in 2004. Devin's assistant and friend Serge Laville took over as winemaker and continues the legacy of Spring Valley Vineyard.
Spring Valley Vineyards: Our Heritage and Our Land Captured in Our Wines