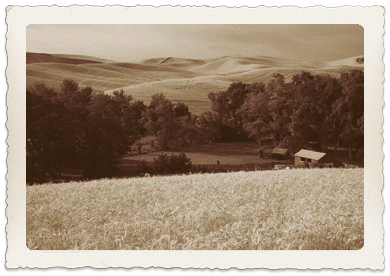 1865
Francis Marion Corkrum and his wife Mary Jane Killebrew Corkrum, along with their three children Sarah, age 9, Jasper, age 6, and Mary Rose, age 3, cross the country via wagon train from Illinois and homestead in the Walla Walla Valley, Washington Territory.
Two of their eventual ten children die in infancy. The family builds a cabin on Spring Branch. URIAH Corkrum, the fifth of Francis Marion and Mary Jane's children, is born on June 1, nine months after the family arrives at Spring Branch near Dixie, Walla Walla Valley, Washington Territory.
1893
Uriah's wife Ida May dies in November in childbirth, along with their fourth child. Heavy rains prevent Uriah from hauling his wheat from the fields, and he loses his crop and land in the year's depression. He perseveres and in 1897 purchases the ranch at SPRING VALLEY.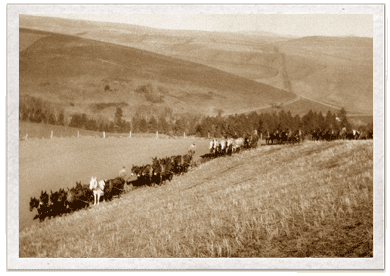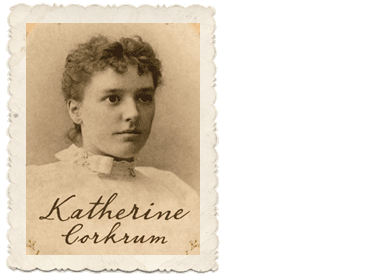 1897
KATHERINE Williams arrives in the Valley from Hay-On-Wye, Wales to visit her brother David, married to Uriah's sister Rado Corkrum. Katherine and Uriah are married December 1, 1897, and have four sons.
1900
FREDERICK Corkrum born in Spring Valley to Katherine and Uriah. Frederick works on the farm from an early age and becomes the "Mule Skinner." He graduates from Walla Walla High School and Whitman College, where he plays quarterback under football coach Nig Borleske.
NINA LEE Moore, age 2, moves to Walla Walla from Illinois. She performs in vaudeville with Elva Lloyd in the early 1920s. Meets Frederick at the Liberty Theatre in Walla Walla.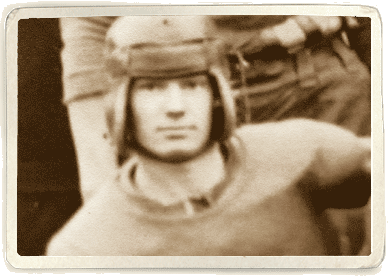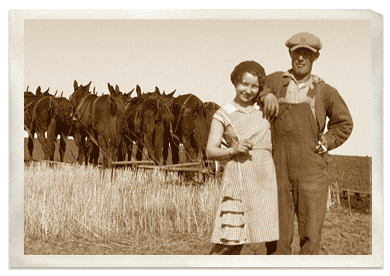 1929
Frederick and Nina Lee marry and move to the ranch in Spring Valley.
1934
Shari Corkrum is born in Spring Valley to Frederick and Nina Lee.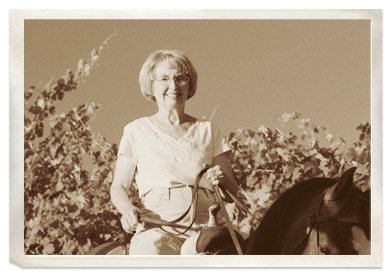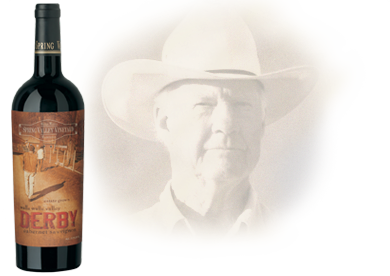 1945
Dean DERBY moves to Walla Walla and meets Shari in the 6th grade at Sharpstein Grade School. Shari and Dean graduate from Walla Walla High School and attend the University of Washington in Seattle.
1954
Shari Corkrum and Dean Derby marry.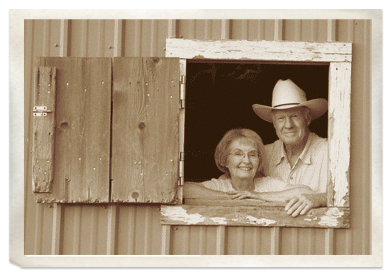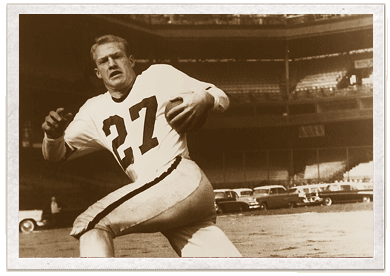 1956
Dean Derby is football captain for UW. He still holds the record for longest run from scrimmage for a touchdown at Husky Stadium (92 yards against Illinois).
Dean is drafted into the NFL as the 1st pick of the 4th round by the Los Angeles Rams, then traded to the Pittsburgh Steelers for the 1st league game in September 1957. He is named All Pro Defensive Cornerback and plays 4+ years with the Steelers and 1+ years for the Minnesota Vikings.
Devin Corkrum Derby born in Spring Valley to Dean and Shari.
1993
Dean and Shari plant wine grapes on the ranch in Spring Valley.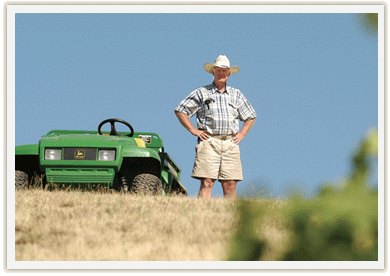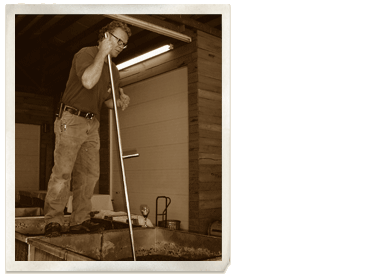 1999
Devin Corkrum Derby moves back to the ranch to manage the winery at Spring Valley. As founding winemaker he oversees first crush and makes the first wine – URIAH, a Merlot-based red blend which debuts in 2001. Devin also designs the labels for Spring Valley's wines.
2000
First vintage of NINA LEE, a 100% Syrah, produced by Devin Derby.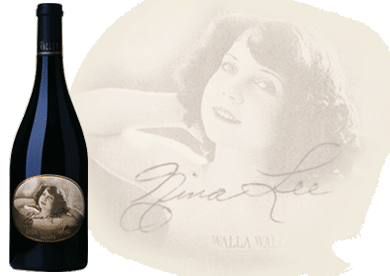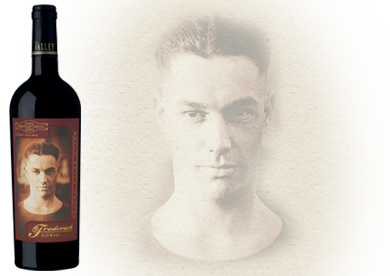 2001
First vintages of FREDERICK, a Cabernet Sauvignon-based red blend; DERBY Cabernet Sauvignon; and MULE SKINNER Merlot are produced by Devin Derby.
2002
Serge Laville, a French winemaker who had met Devin in Walla Walla, moves from France to become assistant winemaker at Spring Valley Vineyard. Serge and Devin share a winemaking philosophy of "listening to the vineyard" and making wine with minimal intervention, using only estate grown fruit from Spring Valley.
2000 vintage of URIAH ranked #17 on Wine Spectator's "Top 100" list.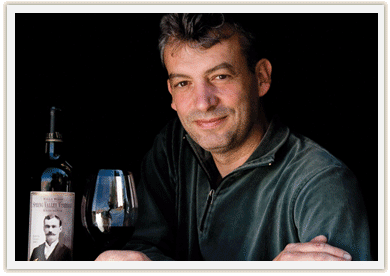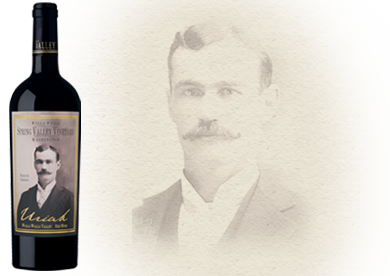 2003
2001 vintage of URIAH ranked #13 on Wine Spectator's "Top 100" list.
2004
Devin Corkrum Derby is killed in a tragic car accident.
Serge Laville becomes winemaker at Spring Valley Vineyard.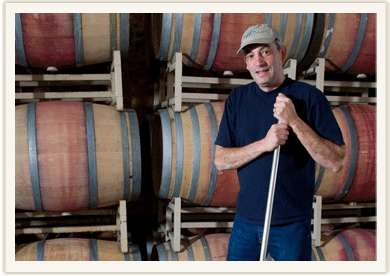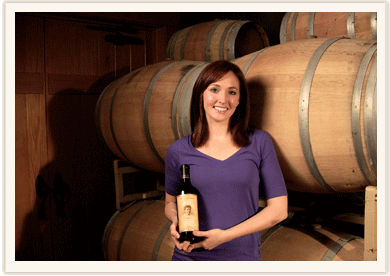 2006
2003 vintage of URIAH ranked #25 on Wine Spectator's "Top 100" list.
Katherine Derby Elvin graduates from college and moves to Spring Valley to work in the Spring Valley Vineyard tasting room.
2007
64 acres of new vineyards are planted, bringing total vineyard acreage to 109 acres of grapevines including Merlot, Cabernet Sauvignon, Syrah, Cabernet Franc, Petit Verdot, and Malbec.
New tasting room opens in downtown Walla Walla.
Katherine "Kate" Derby Elvin marries Tyson Raymond, a wheat rancher from Helix, Oregon.
Kate and Tyson's son Uriah Royal Raymond arrives early at 3 pounds 7 ounces, and is thriving at first birthday.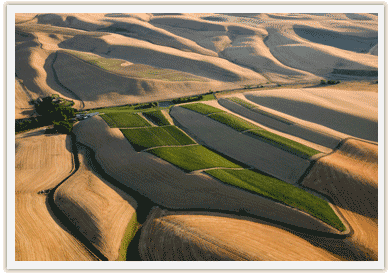 2009
Inaugural 2007 vintage of KATHERINE CORKRUM Cabernet Franc introduced.
Kate and Tyson's second son, Malachi Eugene Raymond, arrives, on schedule, at 7 pounds 12 ounces.
2006 vintage of Uriah ranked #60 on Wine Spectator's "Top 100" list.
2010
Inaugural 2010 vintage of SHARILEE Petit Verdot introduced.
It is only fitting to name this Petit Verdot, long known to be a grape of great vibrancy, after Sharilee Corkrum Derby.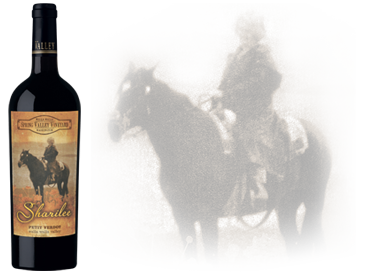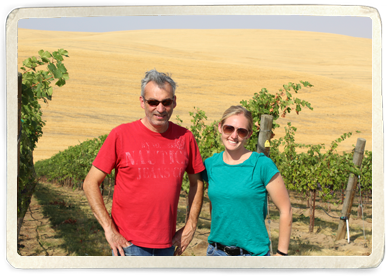 2011
Kate Derby joins winemaking team.