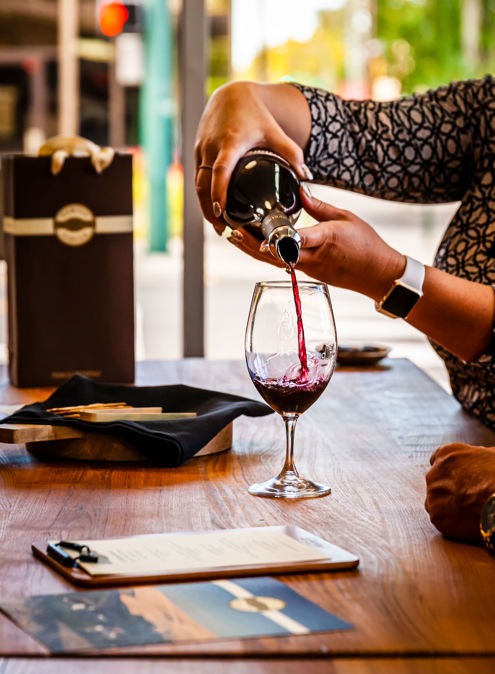 Winemaker's Flight
Cost is $20 per person. Tasting flights are included with Family Circle membership.
Our feature flight showcases the finest 100% estate-grown Reserve collection wines from our storied Spring Valley Vineyards. Each tasting features vintages of 4 red wines from our portfolio.
Reservations are required for our wine tasting experiences.
Reservation Times Available: Daily from 10:30AM - 3:00PM
Maximum of 5 attendees allowed per appointment. Limit 60 minutes per tasting. Guests will have time once their tasting is completed to purchase wine and/or merchandise.
To allow us to maintain social distancing, please do not bring more people than indicated on your reservation. Washington State Regulations now require parties be limited to groups of 5 people or less and must be seated outside. We have provided a festive seating area that includes heating units and complimentary use of our fleece blankets. We expect seasonal weather, so please plan according and dress for colder conditions
To reserve your Winemaker's Flight Tasting option – please make sure to select 'Private Tasting' in the reservations options below.
Please review the following health and safety information prior to your tasting room visit.
For questions or to speak to a member of our guest services team, please contact us at 509-525-1506 or via email at Info@springvalleyvineyard.com.