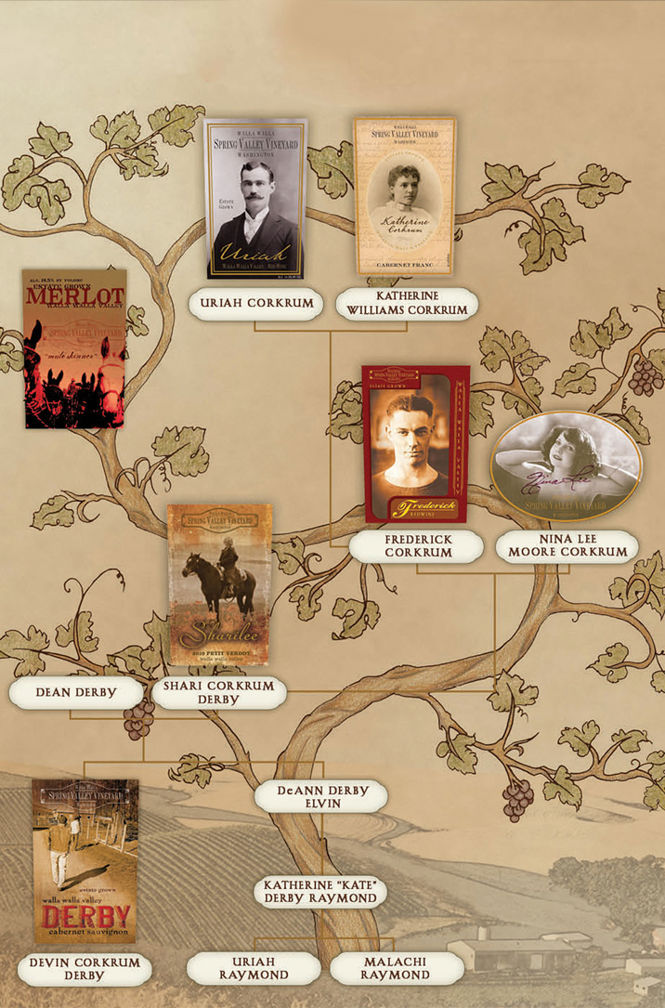 JOIN OUR FAMILY
Entering into the Spring Valley Vineyard Family Circle is the perfect way to explore our heritage and the land captured in our wines.
Family Circle members can choose between shipments of two or four bottles three times per year with an optional very special limited fourth release add-on. Included will be limited release wines or special vintages from the past, along with winemaker and family notes. There is no cost to join. On average, each two-bottle selection will range from $80 to $100, and each four-bottle selection will range from $160 to $200, excluding shipping and tax (where applicable). You may cancel at any time; please simply notify us prior to your next fulfillment.
Membership into the Spring Valley Vineyard Family Circle is a great gift idea! Your friends and family will love it for birthdays, weddings, graduation, holidays or as a client gift.
Family Circle Members Will Enjoy the Following Benefits:
20% off purchases of all wine, including your Family Circle fulfillments*
$5 Ground/$10 2nd Day Air on all Family Circle fulfillments
Advance notice of upcoming releases and priority allocations
Exclusive invitations to Family Circle member events both at Spring Valley Vineyards and at selected venues
Library tastings at the tasting room
Tasting and tour at the ranch
Special Case Discounts:
25% off purchases of all wine by the case
$5 Ground/$15 2nd Day Air shipping
*Some exclusions apply
2023 Release Schedule
June 13
September 13
November 7
Spring Valley Family Circle Wine Pick Up Reminder:
We allow you 3 months from your release date to pick up your wine; we simply do not have the space to hold previous club selections.
Therefore, we kindly ask that you abide by this policy and come see us in this time frame. If you are unable to visit us within the 3 month time frame, please call our concierge at 1-855-301-0619 to make other arrangements.
If you do not contact us after the 3 months, we will use your wines for a Charitable Donations Program which emphasizes funding priorities in the following areas:
Viticulture and Enological Education
Culinary and Visual Arts
Community Service
Diversity
Environment/Sustainability